The Nerd's Guide to the AP Spanish Language and Culture Exam - Updated for 2020-21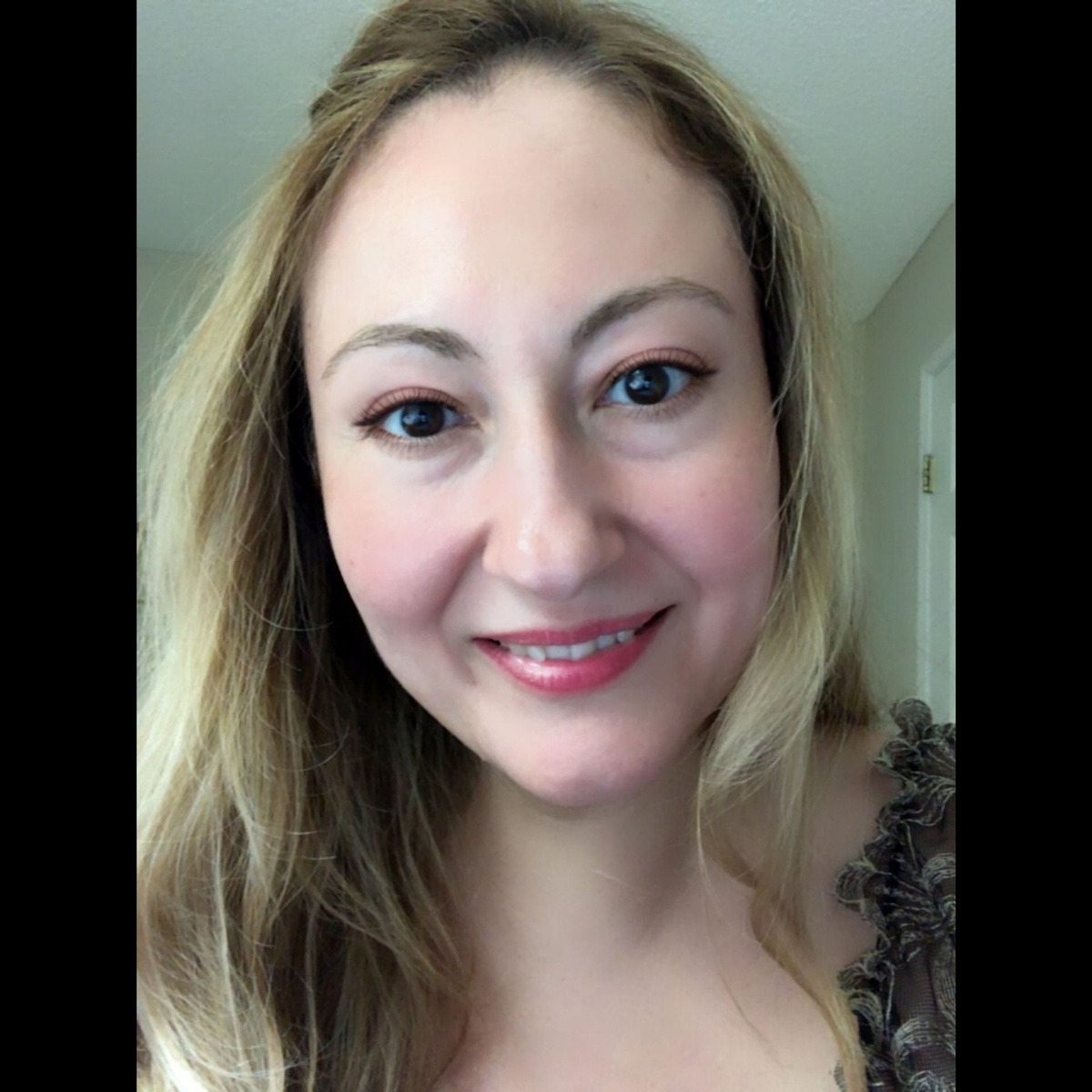 Patricia Seabourne
26/6/2020
Introduction to the AP Spanish Language and Culture Exam
This guide contains information to help you understand the AP Spanish Language and Culture test. Our guide is designed to give you essential information about what the test is, why it matters for students, and how to do well on it. We also provide the latest info about testing dates and how to sign up for the exam. This guide is updated regularly, so be sure to check back for the latest tips from our expert Spanish tutors on mastering the AP Spanish exam.
There are two different Spanish AP exams: the Language and Culture exam, and the Literature and Culture exam. This guide pertains only to the Language and Culture exam, which is much more common for students to take.
What is the AP Spanish Language and Culture exam?
The AP Spanish Language and Culture exam measures your ability to speak and understand Spanish with an emphasis on real-life situations. It requires students to use their knowledge of basic grammar, interpretive, and communication skills in real-life situations. There are no prerequisites to take this exam, but most students taking it are enrolled in an AP Spanish class (usually in their fourth years of high school Spanish), or have a well established understanding of Spanish through other means outside of school.
Exam Structure:
| | | | |
| --- | --- | --- | --- |
| Section | Time | Questions | % of Total Score |
| Section 1A: Multiple Choice | 40 minutes | 30 questions | 23% of score |
| Section 1B: Multiple Choice with Audio | 55 minutes | 35 questions | 27% of score |
| Section 2A: Free Response Written | 1 hour and 10 minutes | 2 questions | 25% of score |
| Section 2B: Free Response Spoken | 18 minutes | 2 questions | 25% of score |
Note that there are virtually no breaks during this exam—which makes it even harder!
Skills Required
Grammar:
It is important to have a good understanding of basic skills such as conjugation of verbs, indicative and subjunctive moods, preterite vs. imperfect, irregular verbs, por and para, and pronoun usage. However the exam emphasizes comprehension over strictly "perfect" grammar usage.
Reading Skills:
You must be able to interpret texts and understand the main points and ideas.
Listening Skills:
The exam has multiple sections that require you to listen to recordings of Spanish speaking. We will discuss how to prepare for this later in this guide.
Speaking Skills:
This part relies on your grasp of Spanish concepts and fluidity, specifically euphemisms. If you don't know a specific word, you can come up with a sentence where the word can be understood. For example, if you are in the middle of speaking and you don't know the word for notebook, you can just say, "La cosa que uso para escribir".
Vocabulary:
The AP exam also requires you to have knowledge of Spanish vocabulary within six major themes:
Families and communities
Personal and public identities such as opinions
Beauty and aesthetics
Science and technology
Contemporary life
Global challenges
Why Take the Spanish Language and Culture AP exam?
Foreign Language College Credit
The main reason students take the Spanish AP exam is to receive foreign language college credit. Colleges often require that students fulfill a foreign language general education requirement, with additional foreign language classes required depending on the major. Students who take and pass the AP Spanish exam are often exempt from the required foreign language classes while in college (this depends on the school). This is good for students who want to graduate faster or who want to focus on other endeavors.
Increased Employability
Passing an AP Spanish exam can also increase your chances of being hired for a job. It proves proficiency in written and spoken Spanish for future goals and employment—important in our globalizing world.
Is the Spanish AP test hard?
Spanish can be sometimes daunting because different countries have different cultures, accents, and vocabulary. However, the test mimics what you learn in a typical Spanish 3, 4 and 5-AP class, which is a type of "neutral" Spanish. So, actually, students do quite well on this exam. Nearly 90% of students score a 3 or higher (the greater portion of which score a 4 or 5). This is because students taking this test have already spent three or four years studying the language and should have the required knowledge. As a result, students tend to do better in the Spanish AP exam than on other AP exams where the material has only been covered in the current academic year.
Exam Content
The Spanish AP exam is three hours and three minutes long, making it one of the longest AP exams you can take. It is divided into two main sections with multiple parts in each.
Section 1A: Multiple Choice (text only)
40 minutes | 30 questions | 23% of score
This section contains the multiple choice text questions and includes 30 multiple choice questions based on a given text. This section requires the student to be able to identify ideas, details, and an author's point of view based on a variety of printed material - journalistic and literary texts, letters, charts, and maps.
Section 1B: Multiple Choice with Audio
55 minutes | 35 questions | 27% of score
This section requires students to use audio interviews, podcasts, presentations and conversations and answer multiple-choice questions based on them. This section often requires you to understand cultural expressions, phrases, and idioms, in addition to the main ideas presented. There are two subsections in this portion of the exam:
The first exercise requires the student to listen to two audio sources. Before you listen to the audio, you will have a chance to read a transcript of the recording, and make annotations.
The second exercise requires students to listen to three audio sources without the aid of print materials.
Section 2A: Free Response Written
1 hour and 10 minutes | 2 questions | 25% of score
In this section, students will answer free-response questions (i.e. full paragraph answers, not bubble-in) based on samples of text. This section features two questions—one on interpersonal writing and the other on presentational writing.
The first question requires you to read and respond to an email. You will have 15 minutes to accomplish this, and it counts for 12.5% of your score.
The second question provides three sources—an article, table, graph, and/or infographic, and a related audio source. You must use those sources to write an argumentative essay in 55 minutes. This will count for 12.5% of your score as well. You will have access to the print source and whatever notes you took while listening to the recording.
Section 2B: Free Response Spoken
18 minutes | 2 questions | 25% of score
This will be a free response section where you speak your answers out loud in Spanish. Your speaking will be digitally recorded (for more on that, see here). There are two separate parts/questions to this section.
The first question tests your interpersonal speaking skills. You take part in five simulated conversation exchanges, with twenty seconds for each response.
The second question tests your presentational speaking skills. You are asked to deliver a two-minute presentation comparing a Spanish speaking country or "community" to another country/community you are familiar with. You will receive a question related to one of the five main exam themes—Families and Communities, Personal and Public Identities, Beauty and Aesthetics, Science and Technology, Contemporary Life, or Global Challenges.
What's new in the AP Spanish Language and Culture Exam for 2020-21?
The good news that the scoring and types of questions in the Spanish AP test are consistent every year, so the students know what to expect. The only change for 2020 is the name of the persuasive essay, now called the "argumentative essay", which reflects the nature of what you are being asked to do.
How to Prepare for the Exam
If you're going to take the AP Spanish test, you're probably enrolled in an AP Spanish class at school. That will help you prepare, but you will probably have study outside of the classroom and beyond the class curriculum in order to do well on the exam. The length of time for preparation and study will vary with each individual student, however it is advisable to start preparing at least six months prior to the actual test.
The most important thing to do in order to do well in this exam is to make a commitment. Set aside weekly slots of time to practice and prepare adequately. In fact, students who studied on a regular schedule for a long period of time (at least weekly) have scored the highest. In most of the cases it's not how hard you study, but how often you study and how good your study plan is.
While study plans should be custom-tailored to the individual student (contact us if you want help with that), below we have outlined a general study plan that would apply to most students:
Study Plan Guide
Determine your current preparation level. Take a practice test, or at least skim through one, and see which questions are easy to answer, which questions you could probably answer (but should review), and which questions you can't answer. Taking a full practice test and scoring yourself is the most objective way to see which questions or topics you need to study the most.
Make a grammar packet with simple and compound verb tenses (both indicative and subjunctive), pronouns, irregular verbs, commands and other basic grammar rules. Just making the grammar packet alone is a form of preparation, but you should actually study the grammar rules too. In addition, this packet will allow you to quickly reference grammar rules as you study for other aspects of the exam.
Compile a list of vocabulary pertaining to the six main themes of the exam. You'll probably get most of these words from class, but an AP Spanish prep book is another a great resource.
There are many Spanish AP books out there you can use to help you practice. These books focus on the six exam themes, and vocabulary. There are also traditional AP Spanish textbooks used in AP courses which will help you with your grammar packet and vocabulary.
Warm up. During your regular study sessions, first start by reviewing your grammar packet, and by conjugating irregular verbs (aloud and in writing). You can also opt to complete a grammar exercise or two on a particular grammar point that you need to review.
Review exam material. Once you are ready to start practicing with an actual AP test, prioritize the sections you struggle with the most. You should regularly use a timer, as well, to mimic the testing environment. You don't have to study all sections of the exam in each study session; sometimes it's best to focus on just one section or topic.
If you are committed to studying with focus and consistency, and you review material that actually appears on the exam, chances are you'll do great and score well.
Should you hire a tutor?
Obviously we're a bit biased here, but hiring a tutor for a huge exam like this is a GREAT idea. Let's just be honest about a few things:
There is a huge amount of material to cover for AP Spanish. A great tutor, like the ones we have at TutorNerd, provides expert knowledge about the material. Plus you'll need to come up with your own study schedule—and stick to it. Your tutor can assess your weak areas, and come up with a plan that ensures you'll make progress and that works with your schedule.
Also important is the accountability factor—you're far more likely to stick to your study goals if you know you're going to meet with your tutor this week. Finally: Stress. Every student deals with it and nobody likes it. But having an expert tutor by your side through the process, well, how could that not make things easier? Plenty of students do well without a tutor, but (if you hire an expert) you're far more likely to score a 5.
Scoring Guide for AP Spanish Language and Culture
The scores for the Spanish AP exam go from 1 to 5 with 5 being the highest score. Most colleges grant credit for a minimum score of 3, but check with your college to find out what their score requirements are. Section 1A has a maximum score of 30 points, section 1B of 35 points, and each of the parts in section 2 have a maximum score of 5. It is very achievable to get a 5 in the Spanish AP test. Last year, the average score from all the students who took the test was 3.69—meaning that half of the students scored even higher. Again, just make sure you start studying as early as possible, with a solid study plan, and make a commitment to regular study sessions until the exam date. It is also important to have a good study plan for each session. Working with a tutor is the absolute best way to make this happen.
AP Spanish Language and Culture Exam Dates for 2020-2021
The 2021 AP Spanish Language and Culture exam is scheduled for May 11, at 8:00 AM local time.
Students with conflicts or emergencies can request an exception testing window in June. A request must be made through the College Board for emergencies such as exam and class conflicts, athletic events, or illness. Alternate forms of the test are developed for late testing students. See here for more about AP exam dates.
How much does the AP Spanish test cost?
AP exam fees are payable directly to your school, and are generally $94 per exam for domestic exams in the U.S, U.S territories, or Canada. For exams taken outside the United States through the College Board, the exam fee is $124 with the exception of DoDDS schools. There is a College Board fee reduction program of $32 dollars per exam if a student is eligible. To be eligible, a student or family must be receiving benefits from a federally subsidized program such as food stamps, subsidized housing, or other types of benefits. A student who is homeless or an orphan also qualifies for a reduction. Students in programs such as the schools CEP program or with family incomes below the 185% poverty level are also eligible. If a student qualifies for a fee reduction, the school will also forfeit the $9 dollars rebate per exam, setting the final reduced fee at $53 per exam. See here for more about AP fees.
How do I register for the exam?
If you are attending a high school that offers AP classes and exams, you must register through your school. Online registration is not permitted for AP exams. There are usually no prerequisites to sign up for this exam, however some schools require their students to take Spanish 4 or enroll in an AP Spanish class. Make sure you check with your school to see what their requirements are.
For information about the AP exam you can talk to your Spanish teacher or the designated AP coordinator at your school. Every school administering AP tests has a special coordinator responsible for ordering the exams and collecting the fees—check with your counselor or your school's "College and Career Center".
If you are homeschooled, or attending a school which does not offer AP classes or tests, you can arrange to take the test at another school. To go this route, you must contact the AP program yourself no later than March 1st of the year that you are planning to take the exam. You will receive the names of local participating schools willing to test outside students and the names of their AP test coordinators.
The contact information for the AP program is:
AP Services 888-225-5427
International callers 212- 632-1780
Fax 610- 290- 8979
apstudents@info.collegeboard.org
Conclusion
We hope this guide provided a valuable overview of what the AP Spanish exam is, and how you (yes you) can master it. For more help from an AP Exam expert, get started with TutorNerd.com today.
Patricia Seabourne is an expert in the Spanish Language and a native of Orange County, CA. She is a private Spanish tutor with TutorNerd.com.