Meet Your Online Tutor: Stephanie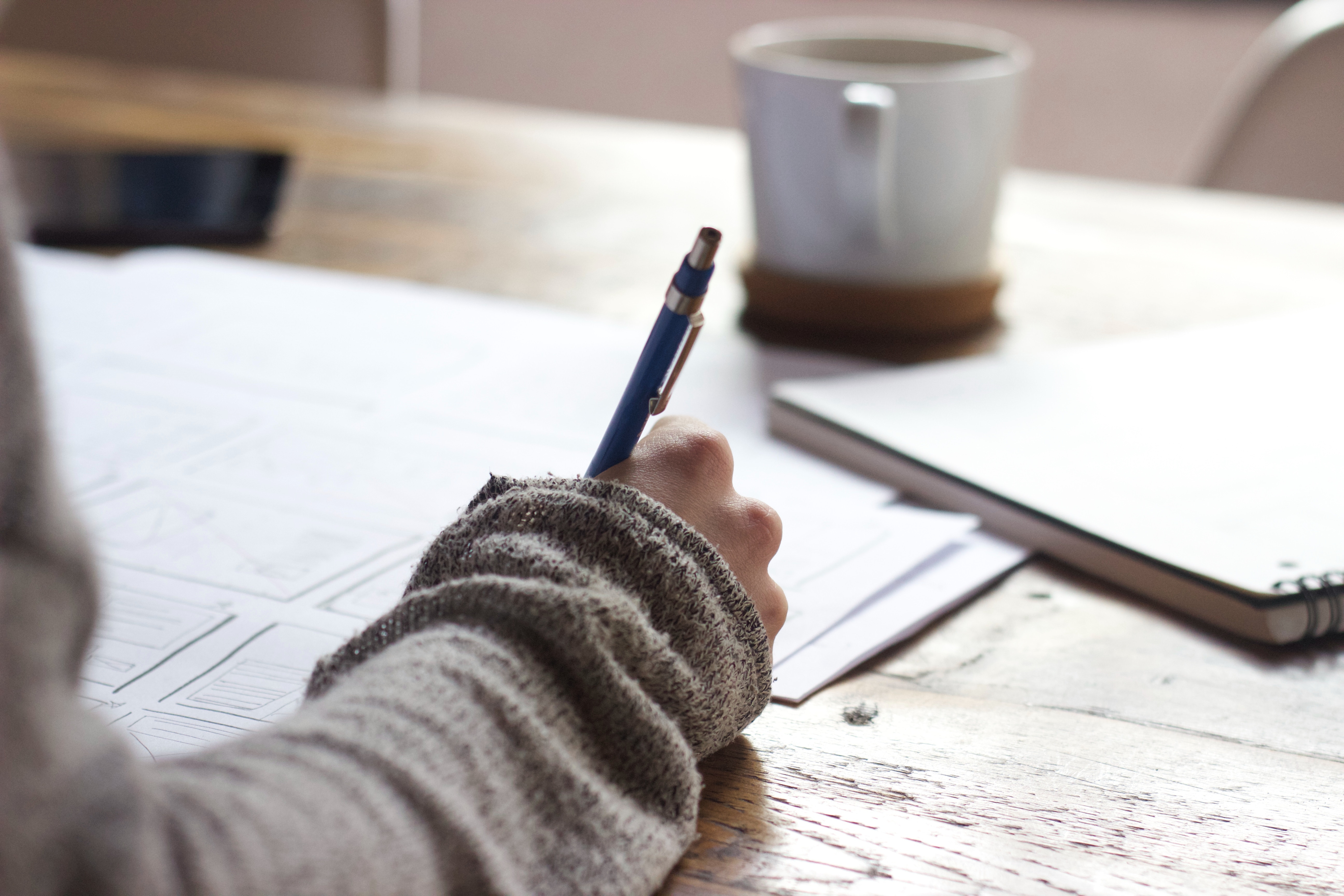 TutorNerd Editor
8/2/2019
Meet Your Online Tutor: Stephanie Lee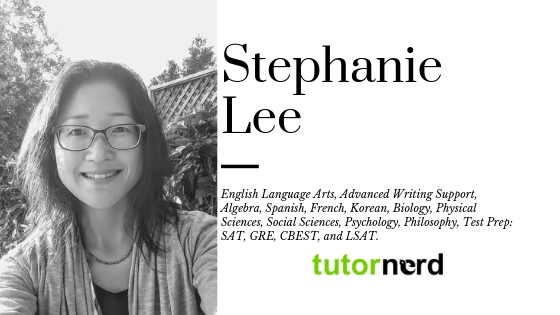 TutorNerd: Meet Your Online Tutor
Name: Stephanie Lee
Subjects: English Language Arts, Advanced Writing Support, Algebra, Spanish, French, Korean, Biology, Physical Sciences, Social Sciences, Psychology, Philosophy, Test Prep: SAT, GRE, CBEST, and LSAT.
College: U.C. Berkeley, California State University, Long Beach
College Major: Spanish Language and Literature, Public Policy and Administration
Brief Bio: I have worked for over 20 years as a private tutor in Algebra, English Language Arts, Writing, ESL, Spanish, Biology, Social Studies, SAT, and GRE. I tutor and teach from ages 4 to 80 years old and have experience teaching students with learning differences. I hold a B.A. in Spanish Language and Literature from U.C. Berkeley and an M.P.A in Public Policy and Administration from California State University, Long Beach. I also took the pre-medicine requirements at U.C. Berkeley; which gave me a strong foundation in Mathematics and Physical Sciences. My hobbies include hiking, camping in Nature, watching movies (especially in classic, old-fashioned theaters), performing in and watching live performances, reading, and yoga.

Approach to tutoring: I have a well-rounded education based in Humanities and Sciences; which I bring to my students. I feel education is not just about understanding the concepts, but connecting it to other disciplines as well, and personal growth. I am patient and insightful to each student's specific strengths and challenges and adapt the lesson accordingly. I believe each student wants to and is capable of learning. My responsibility as the tutor and teacher is to show the student the concepts, guide the students to understand the concepts, and then apply the concepts. I enjoy most watching the student have the self-confidence to articulate and apply the concepts him/herself. This achievement builds momentum and motivation to continue learning despite challenges. This applied effort is translatable to other life challenges as well, not just academics. I wish for the student's personal growth, too, not just their scholastic achievement.

Why online tutoring is important for students: There are different methods of learning, and online tutoring is one of them. Some students are homeschooled, or just stay home if they are sick or have other health concerns, and online tutoring will give them an opportunity to learn while not in a traditional setting of the school classroom. Online tutoring can also be a supplement to the traditional setting of the school classroom. The student has less distractions than in a classroom if they are interacting with one tutor online. The student can focus and concentrate better, allowing comprehension of the subject, and greater academic and personal achievement.
Favorite study tip: Make the studying engaging and fun, whether that is telling a story, drawing a picture, or making a song or dance. If you can make a personal connection to the concept through any of these methods or something else, it will be easier to memorize it and apply it to different situations. Also, ask for help! Someone such as a teacher, classmate, tutor, or parent can give another perspective that makes it much easier to understand that you thought was even possible.