Online Writing Tutor Tip: 5-Paragraph Essays
college
Online tutoring
writing
writing tutor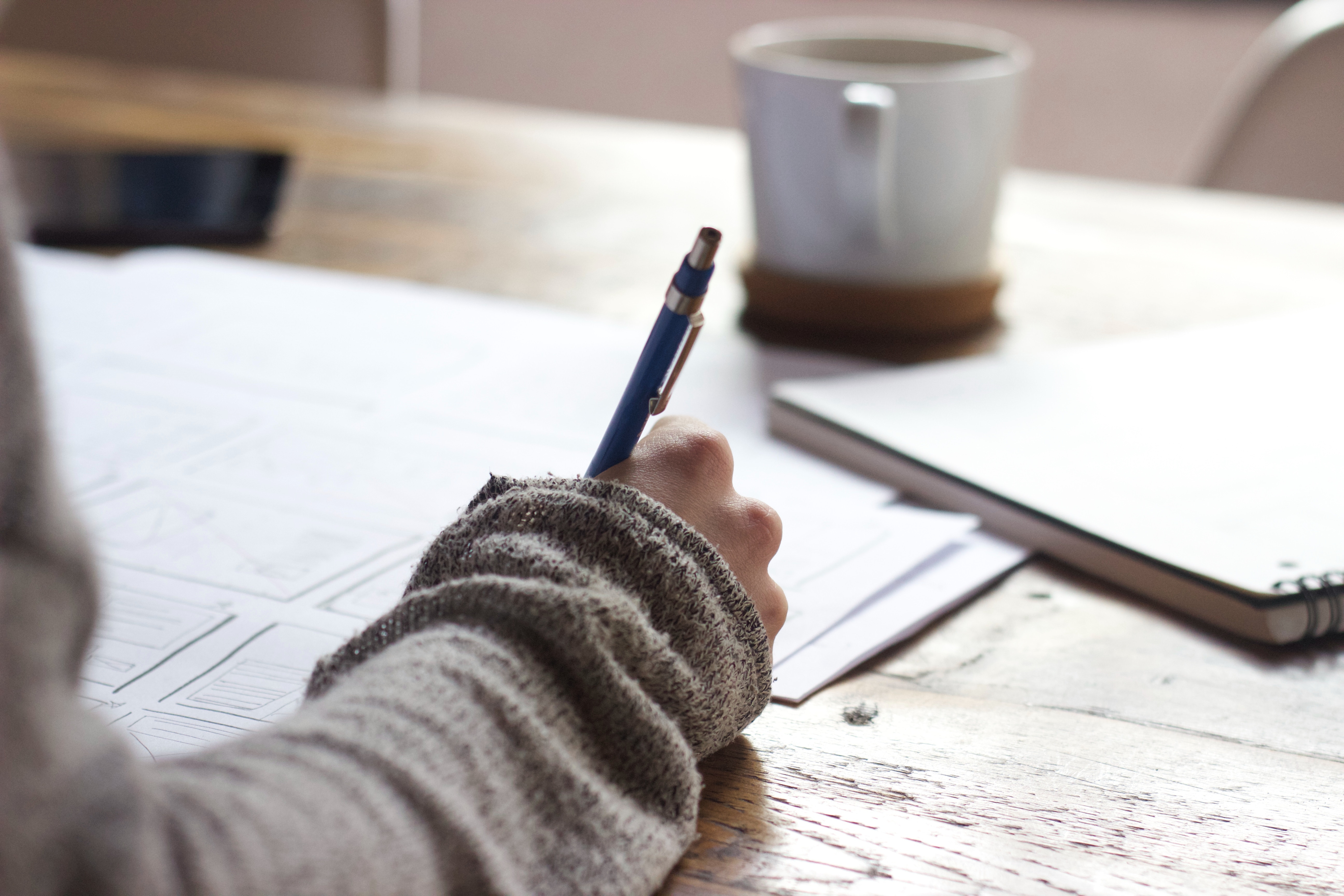 TutorNerd Editor
25/9/2019
College Writing Tip: Relax with the 5-Paragraph Essays
In middle school and high school English classes, students are required to write many essays. By the end of high school, you'll likely have written things like "persuasive essays," "synthesis essays," "comparison essays," "narrative essays," or "expository essays" (if an essay wasn't one of the first four, there's a good chance it was expository even if your teacher didn't call it that). There are lots of names for these essays, many techniques, and a whole lot of writing to practice and improve your English language skills - our experienced online writing tutors are here to help you with your essay.
Possibly the single most predominant direction given for nearly all of these essays is the ever-present "five-paragraph essay" style. The five-paragraph essay has a consistent format that defines it: an introductory paragraph first (usually with a singular "thesis" statement), three body paragraphs each with their own main idea (these could be arguments, evidence, details, comparisons, etc. depending on the type of essay), and a fifth and final paragraph that summarizes and concludes the essay. If you've graduated high school in America, I guarantee you have been taught to write essays in this format.
The five-paragraph essay is not a bad essay for high school students – in fact, it's particularly simple and effective for teaching many essential writing skills. It teaches students to come up with an overarching theme for the essay and summarize that in a thesis sentence. It teaches students to separate main ideas and to transition between them. It teaches students to conclude ideas and reiterate main points rather than ending abruptly or divergently. It is also easy to outline, easy to teach, easy to grade, and easy to apply when faced with the sometimes daunting task of writing a long essay. We're also taught that it can be modified to a four-paragraph essay or a six-paragraph essay if we have two or four main body paragraph topics respectively. All-in-all, the five-paragraph essay is an effective and efficient teaching mechanism.
But there is a problem.
This style of essay is taught and implemented so unconditionally that many students leave high school, believing that this is the best (or even the only) method of essay writing. It can then come as a shock that college classes have different expectations for written assignments and papers. In particular, when taking more advanced English and writing classes, the five-paragraph essay can hold you back.
High-quality writing does not strictly adhere to any one format. Confining your essays to blocky body paragraphs, single sentence theses, and awkward and redundant conclusion paragraphs will ultimately make your writing look amateur and prevent you from developing your style.
Paragraphs are not the only way to group ideas. You do not need to keep each idea segregated to its own paragraph. You can break up paragraphs to transition to a different aspect of your discussion. You can break up paragraphs to emphasize important points within a larger idea. You can even break up paragraphs if you simply feel that it is getting to be too long.
Conversely, you don't need to only discuss one idea in each paragraph. You can group similar ideas together, particularly if their descriptions aren't particularly lengthy in your essay. In short, don't feel obligated to the three "body" paragraphs that you have been taught so thoroughly from school.
Similarly, you don't need to follow the rigidity of the introduction and conclusion paragraphs. You should always introduce your work and conclude your main idea, but don't feel like you need to have the cookie-cutter paragraphs you have practiced. It is okay to introduce your essay with more than one paragraph. It is also okay to describe your main idea or argument (your "thesis statement") with more than one sentence. The same idea goes for your conclusion and repeating your main points.
Overall, you want your writing to convey your ideas and information effectively and flow in a way that makes it pleasant and easy for your readers to digest. There are many different types of essays, papers, and prompts that you will likely encounter in college – regardless of your major. You may be writing creatively or purely scientifically. Regardless, you shouldn't feel beholden to that five-paragraph essay that you practiced so much in school. Essays with this structure can still be good essays, but they definitely aren't the only way to go about crafting your writing. My advice is to relax your writing, experiment with your essays, practice, and find what works best for you.
Click here to start working with one of our experienced online writing tutors.
Michael C. is currently a private math, science, and standardized test tutor with TutorNerd in Irvine and Anaheim.